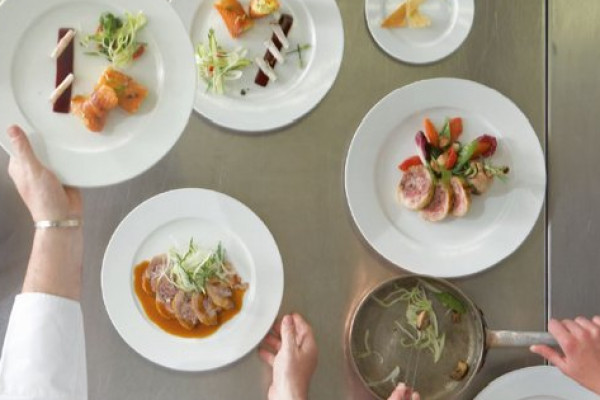 At Galeries Lafayette Maison & Gourmet, you come to shop, taste, dine and now you can cook, too! In an exclusive partnership, the department store has invited the prestigious Ferrandi school to host Chefs' Secrets, a series of workshops designed to teach you how to whip up classic dishes worthy of the fanciest restaurants.
Work alongside chefs from the most prestigious cooking school in the world to uncover the secrets of iconic French recipes. There's something for everyone, from workshops dedicated to sweet treats, savoury dishes, mixology and baking workshops for children!
To further tantalize your taste buds and extend the experience at home, you can find the high-quality products used in the workshop at the Maison & Gourmet Store.
Master the basics of French Gastronomy
Discover Chef's techniques & secrets
Savor your creations in an atypical place
| | |
| --- | --- |
| Not included | Bevrages, alcohol, soft drinks |
| Bring along | All Verification of your ID and booking confirmation may be requested at the entrance. |
| Participants | From 7 to 14 participants |
| Opening hours | |
| Important information | If the minimum number of participants is not reached, Galeries Lafayette reserves the right to cancel the class. In this case, you will be reimbursed for the entirety of the amount paid. You may cancel on your behalf, without fees, up to 48 hours in advance. After this time, the full amount of the class will be charged. |
Venue

35 Boulevard Haussmann, Lafayette Maison & Gourmet Store 3rd Floor, Ferrandi's Kitchen
Offered by
Galeries Lafayette Haussmann
75009 - Paris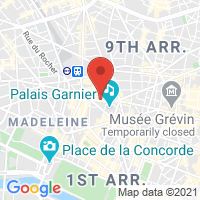 4 Reviews
| | |
| --- | --- |
| Overall rating | |
| Value | |
| Fun factor | |
Great event to learn in a French kitchen!
Excellent event ! Makes the visit to Paris so unique. It turned most of the other attendees were native Parisian residents !

As a visiting American, the chef did take the time to explain in English. He was very organized and patient - most of us where not experts in cooking.

I highly recommend the GL classes. I hope to do the macaroons one next time!

Suggestions to Galerie Lafayette organizers:

1. Please provide multiple references (even a map) as to which GL building this was. The address I saw in the email confirmation pointed to the main building

2. Perhaps give the handout first - at least latecomers can understand what steps he's missed so far.
by Tim Chang on 10/03/2021
Atelier très intéressante. Chef au top. Je recommande cet atelier.
Le chef est au top et rend cette activité agréable par son humour, sa joie de vivre et sa capacité à transmettre.
Je recommande cette activité.
by Isbath Yao on 08/31/2021
Excellent
apprendre les secrets du risotto avec le chef Niels fut un vrai plaisir . Non seulement il enseigne les bases d un bon risotto mais il nous fait découvrir un tas d astuces de Chef , plus des astuces personnelles à réutiliser tout le temps . À recommander les yeux fermés
by Martíne tartour on 08/07/2021
know betterbook bettergo better
TripAdvisor Traveler Rating
7182 Reviews